Dole
— Malnutrition
Facts
A series of nutrition labels that people could not ignore.
People often overlook Nutrition Facts labels. So, we came up with ones that no one could not ignore.
Malnutrition Facts were exposed in NY, LA and Baltimore, three of the most food insecure cities in the USA.
DOLE FRUITS

2021
OOH
DAVID the agency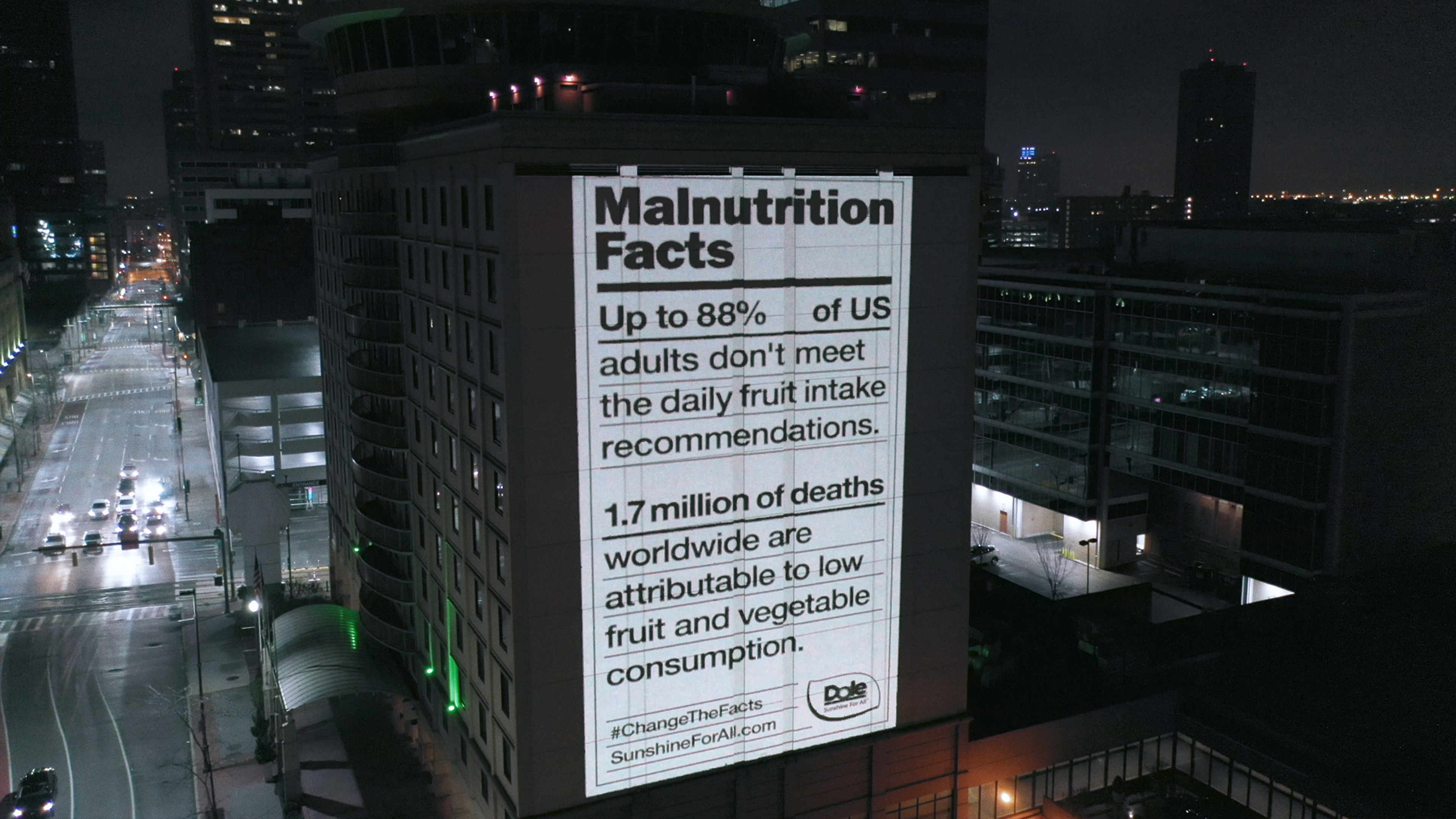 —